To reserve
your massage call
704-575-3025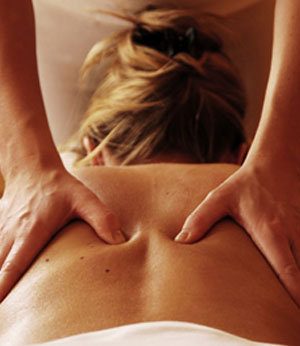 We accept most major credit and debit cards.

You matter...
Your health matters...
Massage Matters...
"He leads me beside quiet waters, he restores my soul."
-- Psalms 23: 2,3
Need easy directions to Massage Matters? You'll find them here.
Types of Massage and Rates
Swedish (relaxation)
Swedish massage is a combination of long, soothing, gliding strokes, accompanied with kneading of individual muscles, friction, tapotement and vibration. It uses firm but gentle pressure to improve circulation, ease muscle aches and tension, improve flexibility, loosen sore joints and create relaxation.
Deep Tissue
Deep Tissue massage is aimed at the deeper tissue structures in the muscle and fascia. It uses some of the same movements and techniques as Swedish massage, but the applied pressure will usually be more intense. It is a more focused type of massage that releases chronic muscle tension and adhesions (knots). Deep Tissue massage should not hurt but it will be a bit more uncomfortable at times. You should always feel free to inform the therapist if the pressure is too deep at any time.
Neuromuscular
Neuromuscular is a type of deep tissue massage that is specific to individual muscles. It is used to increase blood flow, reduce pain and release nerve pressure caused by injuries to muscles and other soft tissue. It also helps to release trigger points that may refer pain to other body areas.
Medical Massage
Medical massage is a precise and focused massage that is medically necessary and sometimes prescribed by a physician. It is usually performed on individuals who suffer from health conditions such as repetitive motion injuries, Thoracic Outlet Syndrome, muscle spasms, Carpal Tunnel Syndrome, chronic headaches, rotator cuff injuries and soft tissue injuries.
Muscle Release Technique
The Muscle Release Technique combines compression, extension, movement and breath to help relieve pain. In some cases just one treatment alone can bring signficant relief. With the Muslce Release Technique, scar tissue is broken up, the muscle is lengthened, and muscle memory is restored. This method of therapy is beneficial in the treatment of many soft tissue dysfunctions, including the following: Fibromyalgia, Chronic Low Back Pain, Plantar Fasciitis, Tendinitis, Sciatica, Tennis Elbow.
Seated Chair Massage
Chair massage is a great way to provide a few minutes of relaxation for employees. It is also a great way to attract a crowd at an event. Seated Chair Massage is performed with the client fully clothed while seated in a massage chair. This can be performed in an office environment or a public setting. A typical chair massage can last for as little as three minutes or as much as 15 minutes. Rates vary, please call for more information.
Rates
30 minute massage - $35
60 minute massage - $60
90 minute massage - $90
Gratuities
In appreciation for excellent service, gratuities may be given at your discretion.
Cancellation Policy
Because we cannot fill a missed or cancelled appointment at the last minute, a 24 hour cancellation notice is appreciated or half payment is expected. Thank you for your consideration.
The gift of relaxation
Giving the gift of relaxation is perfect for any occasion. Gift certificates are available upon request.